Royal Jordanian has turned in full-year net losses of JD74.2 million ($105 million), less than half the JD161 million figure of the previous year.
The airline managed to transport some 1.6 million passengers, double the number from 2020.
This enabled it to increase revenues to JD357 million.
But the company's expenditure increased at a faster rate than revenues, reaching JD370 million.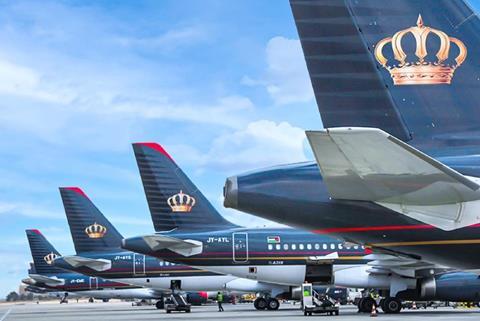 Royal Jordanian says it has taken "several measures to reduce costs", including negotiating with aircraft lessors and utilising social security programmes in regards to employees' salaries.
Accumulated losses to the end of 2021, it says, reached JD321 million, representing 99% of the company's capital.
Jordan's securities commission approved an increase in capital of JD50 million for the airline in December last year.
This followed authorisation for a similar previous capital raise, in two tranches of JD25 million, completed in the fourth quarter of 2020 and the second quarter of 2021.