South African Airways' rescue practitioners are to call a meeting of creditors to discuss the future of the troubled company after doubts emerged over crucial government funding for the airline's business plan.
The practitioners had warned on 10 September that procuring the funding necessary to support the plan was one of two "critical" issues – the other being the termination of aircraft leases – with which they were dealing.
SAA is facing a "near depletion" of funds for operational expenditure, the practitioners stated, and is in a "dire financial position".
While the government has advanced R9.3 billion ($568 million) to repay various lenders, as set out in the plan, the practitioners were still pressing the government to provide the remaining short-term funding needed by the company.
The government's department of public enterprises had insisted on 10 September that a decision on funding sources would be "announced soon", adding that it was "confident" that a solution would be found in time to avert a liquidation of SAA.
But the practitioners state that the promised funding "has not been received" despite the commitment and, as a result, they will convene a meeting of creditors on 18 September to discuss the future of the company.
They add that they will update interested parties on the financial position of SAA and its current circumstances.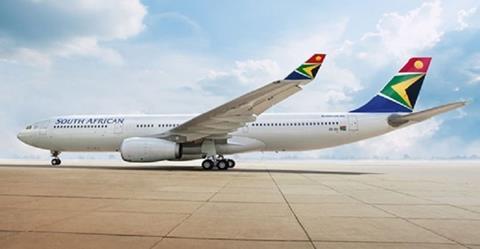 The department of public enterprises says it is continuing to assess expressions of interest from private-sector funding sources, equity investors, and strategic partners, in co-operation with its transaction advisor, Rand Merchant Bank.
It adds that "a number of engagements" have been carried out with potential partners and signs are "encouraging" that a long-term investor will be found to support the relaunch of SAA as a more efficient and sustainable airline.