Scandinavian carrier SAS is deferring its access to the second half of its $700 million debtor-in-possession term loan, after a stronger-than-forecast financial performance over the winter which improved its liquidity position.
SAS remains under US Chapter 11 protection, and the debtor-in-possession loan – agreed with Apollo Global Management – provided bridging capital for the airline to undertake its 'SAS Forward' restructuring programme.
The carrier drew the first $350 million tranche of the loan in September last year, and had been deciding when it might access the second $350 million.
But it states that it has "no near-term need" for this additional liquidity, after its winter performance, and – contrary to previous expectations – will not be using this second tranche during the second quarter of the fiscal year, which runs to 30 April.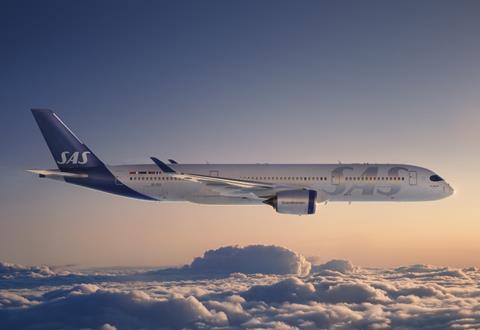 SAS says it will "pause" its discussions with Apollo on accessing the second tranche but, depending on its liquidity development, might continue them later in the Chapter 11 process. The airline is expecting to exit Chapter 11 in the second half of this year.
In the interim, it adds, it will pursue other financing initiatives – which would cost less than accessing the loan in the near term – to supplement its liquidity.
SAS has started a solicitation process through which it aims to obtain equity to support its Chapter 11 exit.
"Launching the equity solicitation process is a critical component to creating [an exit] path," it states.
SAS stresses that it will not incur additional fees from the deferral of the loan access, and the overall fee structure for the agreement remains unchanged.