Scandinavian flag-carrier SAS's chief financial officer, Magnus Ornberg, is to step down from his position in the next few weeks.
Ornberg has chosen to leave the airline in spring, says SAS.
He has held the post for less than two years, having joined in autumn 2020, after being recruited from the top financial role at Swedish defence and security firm Saab.
"It has not been an easy decision to leave such a stimulating environment, and an absolutely fantastic team," says Ornberg.
SAS says it has started the "prompt recruitment" of a successor.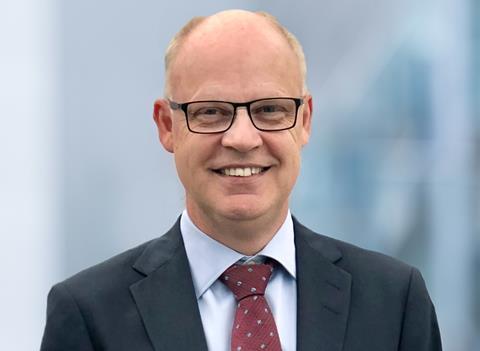 Chief executive Anko van der Werff says Ornberg has made "great efforts" during his time at the company and accepts his decision to leave with "regret".
Ornberg has not indicated where he might be heading.
But he leaves the airline at a crucial point in its development. The carrier remains under financial pressure following the impact of the pandemic, and it has embarked on a transformation plan – known as 'SAS Forward' – to secure its long-term competitiveness.
SAS turned in a first-quarter pre-tax loss of nearly SKr2.6 billion ($275 million), and warned in its quarterly presentation that, without fundamental change, the company would "quickly exhaust" its cash resources.
Under the transformation plan the carrier aims to overhaul its network, fleet, labour agreements and other cost structures to place the company on a more sound financial foundation.