Mediators have obtained a further postponement of threatened industrial action by SAS pilots, at least until 4 July.
The planned strike by cockpit crew for the Scandinavian carrier was originally scheduled to commence on 29 June.
It was deferred by three days, to 2 July, after the two sides agreed to continue mediation efforts.
SAS says that the parties have again pushed back the strike days, by another 48h, to 4 July.
The airline says it "welcomes" the decision, adding: "It continues to be the company's firm ambition to reach an agreement and avoid a strike."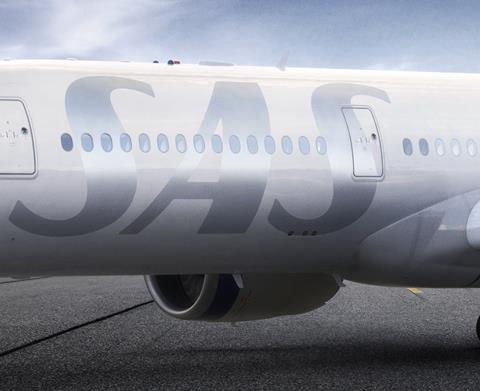 Cockpit crews are protesting measures to slash the SAS cost base by establishing staffing agencies to recruit pilots for its new SAS Link and SAS Connect divisions – while pilots shed during pandemic cost-cutting measures remain unemployed.
Pilots argue that the company is using its resources to "attack" the Scandinavian labour model.
SAS is trying to restructure its operations through a transformation programme, 'SAS Forward', aimed at lowering its cost base in order to attract new investment.