Scandinavian operator SAS has turned in a near-SKr2 billion ($187 million) pre-tax loss for the third quarter, covering the initial summer period, partly attributed to a two-week pilot strike.
Pre-tax losses for the nine months to 31 July totalled more than SKr6.1 billion for the company, which has been under US Chapter 11 protection for two months while it carries out a restructuring programme.
SAS generated revenues of SKr8.58 billion for the quarter but this figure was still 37% below the same period in pre-pandemic 2019.
"Despite measures taken by SAS to reduce costs, the significant decrease in revenue compared with prior to the pandemic cannot be fully outweighed by cost reductions," states the company.
Total capacity, scheduled and chartered, was also 37% down against the pre-crisis level. But increasing passenger numbers meant load factor reached 78%.
Chief executive Anko van der Werff says the increased quarterly losses were "mainly" an effect of the 15-day pilot strike which began in early July.
SAS estimates the strike had a financial impact of SKr1.4 billion.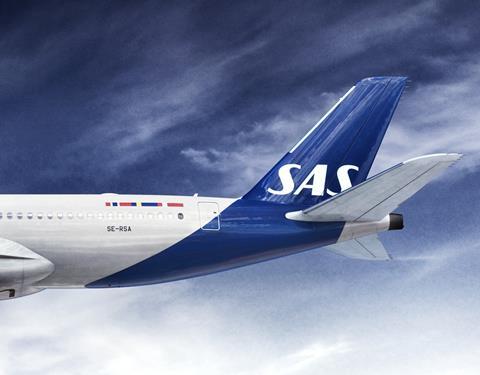 The company's cash position at the end of the third quarter stood at SKr6.1 billion.
It is continuing to progress with its 'SAS Forward' restructuring programme, under Chapter 11, but stresses that there are "no guarantees" that the scheme will be completed successfully – which could potentially leave the company unable to support itself.
But the board believes the company has adequate liquidity – following a preliminary agreement for $700 million in debtor-in-possession bridge financing – to continue operations for at least the next 12 months.
SAS is preparing for "substantial" recruitment and rehiring to meet rising demand for summer 2023, although it adds that it remains "cautious" about the winter season given the persistent aftereffects of the pandemic, notably in Asia, and the geopolitical situation in Europe.