Ten lessors have agreed to amend the lease terms of 36 aircraft within the fleet of Scandinavian carrier SAS, as part of the airline's efforts to restructure.
Leasing arrangements have been a particular focus of the 'SAS Forward' restructuring plan drawn up by the carrier, which is under US Chapter 11 bankruptcy protection.
SAS says the amended leases – yet to be approved by the US bankruptcy court – are an "important step in reconfiguring the fleet".
It adds that they will put the company "well on track" to achieve a target of SKr850 million to SKr1 billion ($78-92 million) in reduced lease and capital costs.
The aircraft involved comprise three long-haul jets and 33 single-aisle aircraft, as well as certain equipment.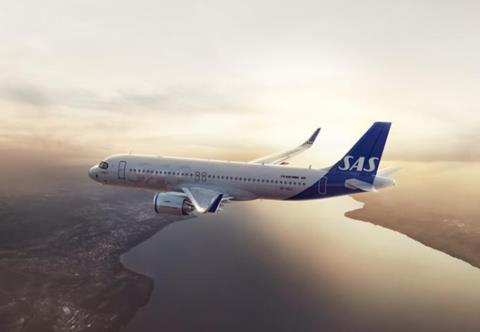 Chief executive Anko van der Werff says the agreements will enable SAS to become a "more competitive airline and a "stronger partner" to its lessors.
"We are continuing to pursue additional lease amendments so we can achieve our targets," he adds.
SAS has identified the lessors involved in the new agreement as AerCap, Aergo Capital, Aircastle, ALAFCO, Avolon, CDB Aviation, Dubai Aerospace Enterprise, ICBC Aviation Leasing, Orix Aviation and SDH Wings International Leasing.
AerCap states that it has signed an agreement with SAS for "retention and lease extension" covering six Airbus A320s.