Scandinavian operator SAS has sought additional time to gather and submit details of its financial affairs for US Chapter 11 proceedings, citing the stretching of its resources during the recent pilots' strike.
SAS and 13 affiliate and subsidiary companies filed for Chapter 11 protection on 5 July, the day after cockpit crew took industrial action.
The strike lasted 15 days and SAS – which initially put the cost of the walk-out at SKr1.5 billion ($147 million) – is still calculating the specific financial impact of the action, which resulted in 3,700 cancelled flights.
Under US bankruptcy regulations SAS needed to file details of assets and liabilities, and statements of financial affairs, within 14 days – a deadline of 19 July.
While SAS, assisted by professional advisors, has mobilised their employees to work "diligently and expeditiously" on preparing the statements, its resources have been "strained", states a court filing.
"Collecting the information needed to prepare the [documents] requires an enormous expenditure of time and effort on the part of [SAS and the affiliates]," it adds.
"This expenditure of time and effort has been particularly difficult for [SAS] as a result of the pilots' strike that concluded [on 19 July]."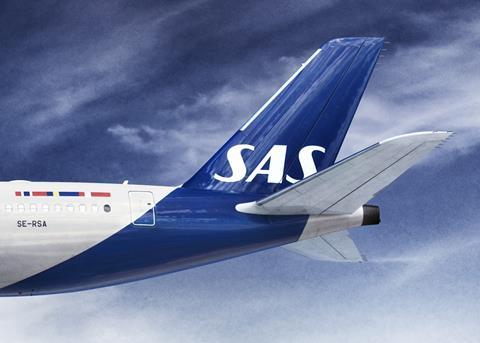 It says some 900 pilots were involved in the industrial action and that it "severely hampered" the carrier's operations, requiring employees – including those needed to help gather financial information – to "focus efforts on addressing the fallout of the strike".
Although the strike has ended, the pressure on SAS has remained as a result of dealing with restoring flight schedules and re-arranging travel bookings for passengers affected by cancellations and delays.
"These matters continue to require the [SAS's] full attention during the already-busy summer travel season," says the filing.
"Given the amount of work required to complete the [documents], and the numerous competing demands on the [company's] employees and professionals to stabilise business operations…[SAS] will not be able to properly and accurately compile the [documents] within the statutory 14-day time period."
SAS's lawyers have sought a "modest" 14-day extension to the deadline, pushing it to 2 August. They point out that this would still be well in advance of a meeting of creditor scheduled for 18 August.