Israel's government has taken a 14% shareholding in flag-carrier El Al, during a share offering which led to a change in its largest shareholder.
Kanfei Nesharim Aviation has acquired a near-43% share of El Al after it picked up more than 585.6 million shares.
Even at the minimum price for the shares, this would have equated to an investment of some $114 million.
Kanfei Nesharim – which means 'Eagles' Wings' – is a private company under the ownership and control of Eli and Karya Rozenberg.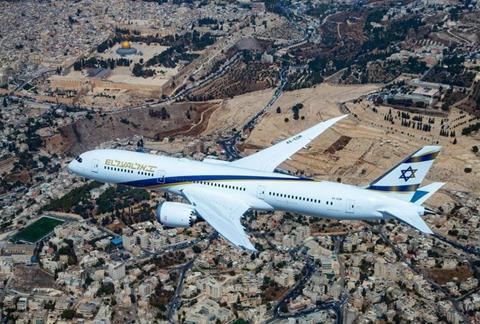 The Israeli government, which had been prepared to pick up a substantial number of shares if the issue attracted little interest, eventually took 173.8 million, equivalent to a $34 million investment.
El Al says that, combined with 5.6 million shares it already held, gives the state an overall stake of about 14% in the carrier.
The government had already decided that it would be an inactive partner in the airline, waiving its rights to control through the share ownership.
Knafaim Holdings, which had previously been the largest shareholder with 38.3%, says it "did not participate" in the 16 September issue.
As a result, it says, its proportion of El Al ownership fell to around 15.2%.