Lufthansa Group carrier Swiss's chief executive, Thomas Kluhr, is to resign from his post at the end of this year, having delayed his departure from March.
Swiss states that Kluhr, who has headed the airline for nearly five years, has requested that the board "release him from his duties", and that the board has agreed "with the greatest regret".
It has not disclosed the reasons for his decision, simply describing them as "personal". The board will select a successor to Kluhr in the fourth quarter, it adds.
Kluhr will also step down from his chairmanship of Edelweiss Air.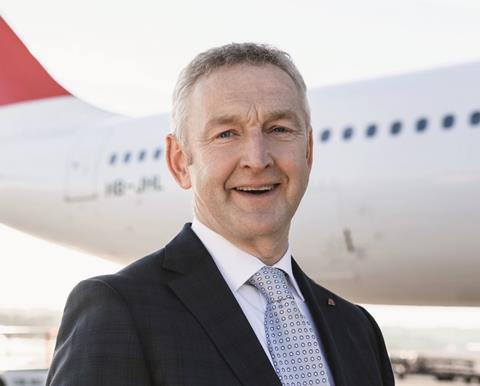 Swiss credits him with having overseen the airline's largest fleet modernisation, and for "stabilising" the carrier – operationally and financially – in the aftermath of the pandemic.
Kluhr will serve on the newly-established Swiss Aviation Foundation, which is being created as part of the conditions for providing financial support to the airline.
The foundation is to monitor an agreement between the Swiss state and Lufthansa Group on the development of Zurich airport.
"Thanks to the provision of bank credit facilities largely backed by the Swiss Confederation, Swiss has been able to secure its liquidity and begin to gradually ramp-up its flight operations," the carrier says.