Middle Eastern operator Texel Air is ordering another pair of Boeing 737-800 converted freighters, having received the region's first example in January.
The Bahraini cargo carrier has signed an agreement to acquire the additional jets, according to Boeing.
It already had orders for two of the modified jets and will take delivery of the second later this year.
The top-up agreement will give the airline a fleet of four 737-800BCFs.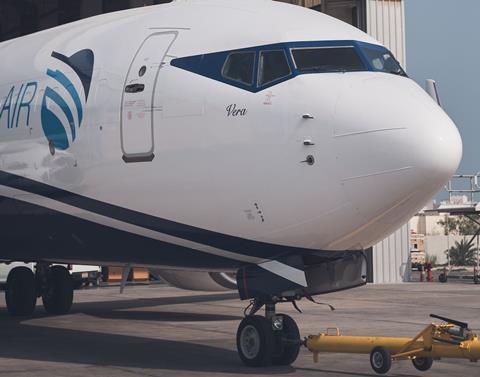 "Our customers have responded very positively to the operation, performance and capabilities of the first 737-800BCF," says Texel Air chief George Chisholm.
"This initial response boosted our confidence in the product and we decided to add two more [of them] to our fleet to help us meet our ever-increasing demand."
He says the -800BCF enables the carrier to broaden its destination network and raise payloads.
Boeing says the jet carries up to 23.9t and has a range of just over 2,000nm. The airframer adds that it has attracted orders and commitments for over 200 of the model.