Strong demand for Gulfstream's high-end business jet family in the fourth quarter of 2019 has propelled the airframer's order backlog to the highest level for over a decade, and the second highest ever, according to parent company General Dynamics.
On a 29 January earnings call, chief executive Phebe Novakovic described Gulfstream's performance between October and December as "stellar", with the order pipeline for the Savannah-based airframer "strong and active".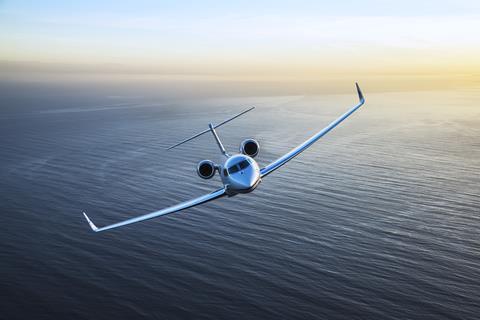 "Orders for all of 2019, in dollars and units, were 54% higher than in 2018," says Novakovic. This boosted Gulfstream's funded backlog by over 17% year-on-year, to $13.3 billion.
The launch in October 2019 of the new ultra-long-range G700 contributed to the healthy order tally, she notes. The 7,500nm (13,900km)-range twin is scheduled to enter service in 2022 as Gulfsream's flagship model. Novakovic says all five flight-test aircraft have been completed and an interior is being installed on a sixth. "The programme is making good progress toward first flight," she adds.
Novakovic stresses that the G700's success has not come at the expense of the G650: Gulfstream's current flagship, with over 400 examples delivered since the first was handed over in December 2012.
"The G700's introduction has clarified the product offering and increased demand for the G650," says Novakovic.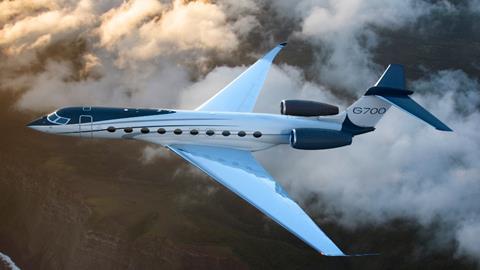 Gulfstream is still proceeding with plans to reduce G650 output in 2020, as it ramps up production of the super-large-cabin, long-range G500 and G600. The clean-sheet pair entered service in 2018 and 2019 respectively.
Novakovic says this will balance production with the backlog and reduce the order-to-delivery wait time for a G650 to a more normal level.
For the 12 months ended 31 December, Gulfstream delivered 147 business jets, with the line-up also including the large-cabin G550 and super-midsize G280. This compared with 121 aircraft in 2018.
Full-year revenues climbed by 16% year-on-year, to $9.8 billion.
Gulfstream forecasts deliveries of 150 aircraft in 2020 and revenues of $10 billion.