Abu Dhabi composite aerostructures specialist Strata has delivered the first shipset of flap-track fairings to Pilatus for the PC-24 business jet.
Its arrival in Stans in late January comes eight months after the Mubadala-owned company was appointed by the Swiss airframer to take over manufacture of the parts.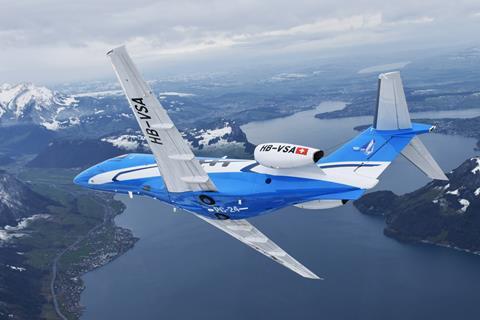 Strata has been supplying the belly fairings for the short take-off and landing jet since December 2018.
The PC-24 was launched in 2013 as Pilatus's first business jet programme. Since the initial example entered service two years ago, the airframer has shipped 69 aircraft and says delivery of the 70th unit is imminent.
Output of the Williams International FJ44-4A-powered twin totalled 40 units in 2019, and Pilatus says it plans to raise PC-24 production this year to 50 aircraft.