Japan and the UK have signed an agreement to jointly develop an engine demonstrator suitable for use with future combat aircraft.
Announced on 22 December, the memorandum of co-operation activity will involve Japanese and UK propulsion companies IHI and Rolls-Royce, plus airframers Mitsubishi Heavy Industries and BAE Systems.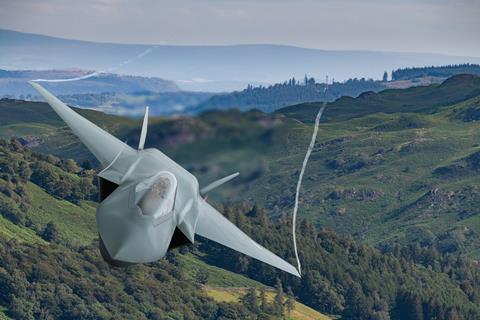 "Work on the joint engine demonstrator will kick-start early next year, with the UK investing an initial £30 million [$40 million] in planning, digital designs and innovative manufacturing developments," its Ministry of Defence says.
"A further £200 million of UK funding is expected to go towards developing a full-scale demonstrator power system, supporting hundreds of highly skilled jobs, including many at Rolls-Royce's Filton facility in Bristol."
The MoD says discussions around the engine pact accelerated following a meeting between UK defence minister Ben Wallace and his Japanese counterpart Nobuo Kishi in Tokyo earlier in 2021. The nations announced in October that they were entering "formal negotiations to increase bilateral defence co-operation".
R-R is responsible for advancing propulsion and power generation technology within the Team Tempest industry group also jointly formed by BAE and the UK arms of Leonardo and MBDA. This project aims to deliver a future combat air system for operational use by 2030, also with Italian and Swedish involvement.
Tokyo, meanwhile, is advancing its F-X programme, intended to deliver an indigenous successor for the Mitsubishi F-2; a national development of the Lockheed Martin F-16.
"The industry teams in both the UK and Japan bring complementary technologies that will drive cleaner, next-generation power and propulsion for both nations' future fighter requirements," says Alex Zino, R-R's director of business development and future programmes. "The joint engine demonstrator programme is an exciting opportunity to bring together some of the best combat air capabilities in the world," he adds.
"Strengthening our partnerships in the Indo-Pacific is a strategic priority and this commitment with Japan, one of our closest security partners in Asia, is a clear example of that," says Wallace. "Building on the technological and industrial strengths of our two countries, we will be exploring a wide-ranging partnership across next-generation combat air technologies."
"Together, the UK and Japanese defence ministries will explore the feasibility of further sub-systems collaboration throughout 2022," says Richard Berthon, UK director future combat air.
The MoD notes that it already is "also supporting Japan in the delivery of their Joint New Air-to-Air Missile (JNAAM) programme".