The UK Royal Air Force (RAF) has flown its last operational sortie with a Raytheon Sentinel R1 ground surveillance aircraft, with the modified business jet fleet leaving use after only 14 years of service.
Flown on 26 February from the service's intelligence, surveillance, target acquisition and reconnaissance (ISTAR) aircraft hub at RAF Waddington, Lincolnshire, the sortie brought operations by its 5 Sqn to an end.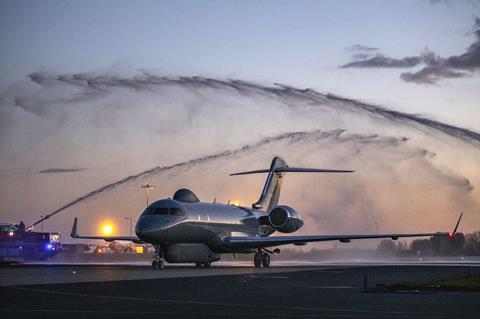 Acquired via the UK's Airborne Stand-off Radar (ASTOR) competition, the Sentinel fleet totalled five heavily-adapted Bombardier Global Express airframes. The type's primary sensor was a ground surveillance radar installed within a canoe faring beneath the fuselage.
The RAF says its Sentinel fleet recorded around 32,300h in operational use, during roughly 4,870 sorties. These included commitments in support of coalition campaigns in Afghanistan, Iraq, Libya, Mali and Syria.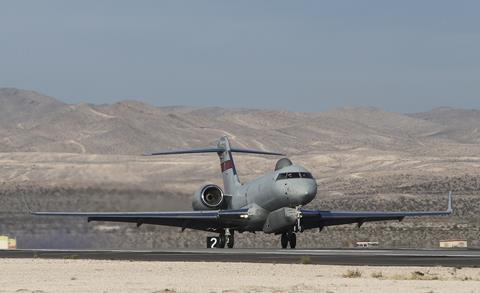 Also including ground-based image exploitation infrastructure, the system achieved formal in-service status in November 2008, as deployed operations began in Afghanistan.
Now surplus to requirements, the Sentinel airframes are to be harvested for their engines and spare parts, before being scrapped.
The RAF says the type's services will be transferred to other of its ISTAR assets, including Boeing P-8A Poseidon MRA1 maritime patrol aircraft and future General Atomics Aeronautical Systems Protector RG1 remotely piloted air system.