Engine leasing specialist Willis Lease Finance has ordered up to 60 CFM International Leap powerplants for both the Airbus A320neo and Boeing 737 Max families.
Florida-based Willis says the deal is the largest order placed by the company since its founding in 1985.
Its agreement covers both firm and optioned Leap-1A and Leap-1B engines, and it values the pact at nearly $900 million at catalogue prices.
The company already has eight Leap engines in its portfolio.
Willis intends to use the additional powerplants to support customers operating the re-engined aircraft families.
Deliveries will commence in 2020, it says.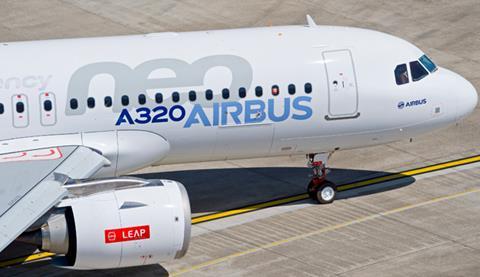 "Our customers continue to express their preference to borrow spare engines when they're needed," says chief executive Charles Willis, "rather than owning a large number of engines that will generally be under-utilised."
He says that this strategy has been demonstrated with the Leap engines the company already possesses.
Willis's product line includes a programme branded ConstantThrust, which eliminates the need to overhaul engines by swapping serviceable engines for unserviceable ones.
The company has also been developing another scheme, ConstantAccess, aimed at providing guaranteed availability of engines worldwide – avoiding the need to invest in standby powerplants.
Willis says the new ConstantAccess programme will "continue to drive efficiency" for its customers.
Its most recent full-year financial figures, for 2018, show that Willis turned in net profits of $43 million on revenues of $348 million.