Hungary is to acquire 12 Aero Vodochody L-39NG jet trainers, with deliveries to commence in 2024.
The parties have agreed not to disclose the value of the contract, which also includes services and support.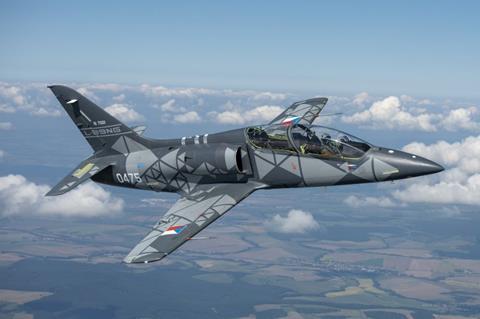 Czech Republic-based Aero Vodochody says eight of the single-engined aircraft will be delivered in the trainer configuration, while the remainder will be equipped with electro-optical/infrared sensors to perform reconnaissance missions.
Including the Hungarian contract, Aero Vodochody says it now has orders for 30 L-39NGs and believes this total could increase by around a dozen aircraft in the coming years based on current negotiations.
"Given that a number of Czech suppliers are involved in the development and production of this modern platform, we believe that the conclusion of this agreement will be a significant milestone for the entire Czech aviation industry and we look forward to delivering the L-39NG to our Hungarian customer," says Viktor Sotona, the airframer's chief executive.