Predicting which surprises the coming decade might hold for the aerospace sector may well be a hopeless task, but the events that will unfold through the 2020s may be hard pushed to match some of the drama experienced over the past 10 years.
Scroll back to the opening days of 2010, and even the most enlightened of sages would have had no chance of forecasting developments such as the still unexplained 2014 loss of Malaysia Airlines flight MH370, or of suggesting that business mogul Donald Trump would become president of the USA.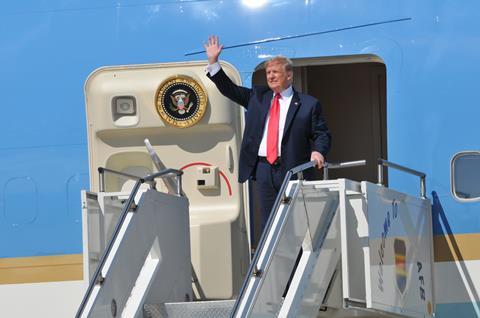 Even after a first fatal loss involving a new Boeing 737 Max 8 in October 2018, aviation's finest minds did not imagine that an all-too-similar Ethiopian Airlines crash just five months later would prompt the worst crisis in the manufacturer's more than 100-year history.
Broad-brush topics such as industrial consolidation, fluctuating oil prices, a long-overdue orders downturn – along with the need to tackle a global environmental crisis – represent somewhat easier fare, but their fine details remain what former US defense secretary Donald Rumsfeld once coined as "known unknowns".
Tragedy also will sadly still befall those statistical few who are involved in air disasters each year, but a still-growing global fleet of commercial airliners is likely to transport more people than ever over the coming decade.
But in an uncertain world packed with "unknown unknowns", we should all be sure to expect the unexpected before 1 January 2030 comes around.