Anthony Petteford is managing director of VA Airline Training, based in the UK, where he strives to balance the equally important needs of trainees, airlines and their sponsors
What sparked your interest in aviation?
I went to school near London Heathrow airport, and my weekend job was sweeping the very long corridors of British Airways (BA) Technical Block A. After work I would ask the engineers if I could sit and gaze in wonder at the flightdecks of Boeing 707s and Vickers VC10s. Who wouldn't be inspired by aviation after that?
How has your career developed?
After completing my Master's in airline management at Cranfield University, I joined BA as a graduate trainee, which required me to travel around the world, experiencing many different departments from engineering and finance to customer service. I even got a chance to be trained as a tour guide for Concorde. Always having a passion for training, by pure accident I stumbled across an advert for general manager of what was then Oxford Aviation Training. I applied, although at the tender age of 34, I didn't expect to get the job – but I did. I stayed for 15 years, sharing the joy of literally thousands of cadets becoming airline pilots. Interspersed with my Oxford career, I was so lucky to be able to fly as an Airbus A320 pilot for BMI which, after to 9/11, sadly ended all too soon. Our fierce but friendly rival was CTC Aviation, and then one day I found myself as part of that amazing team both in the UK and New Zealand – I've still no idea how that happened!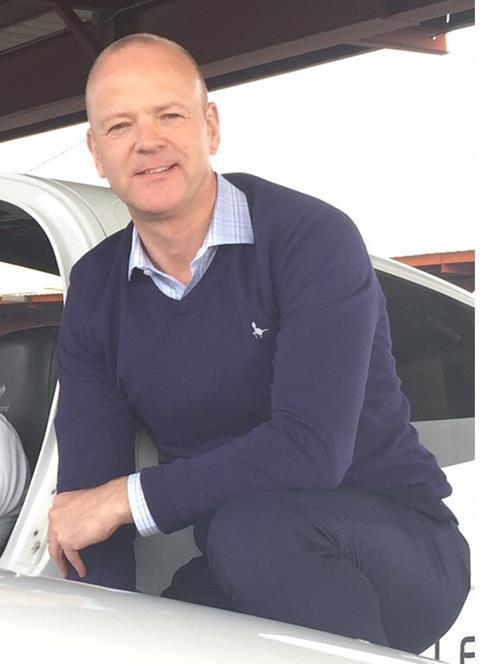 What are the highlights?
Aged 16, I naively told my best friend at school that I would one day teach him how to fly. I became a flight instructor, kept my promise and he was my first ever student. Perhaps flying down the Hudson river, around the Niagara Falls, into Washington National airport and over central London on a crystal clear night tick the "views" box. Professionally, being involved in the development of the new multi-pilot licence (MPL), and launching pioneering courses in the UK for both EasyJet and Flybe, as well as Dragonair in Hong Kong. I'm incredibly fortunate to have been able to lead pilot training in Asia, Australia, New Zealand, the UK and USA – it is a true joy to be part of one big global family dedicated to enabling airline flying dreams to come true.
What is VA Airline Training and what does your role entail?
Based at Cambridge airport, VA focuses upon modular jet training and pioneered the new airline pilot standards multi-crew co-operation courses in the UK for the 737 and A320. I was approached by VA to help them grow their business. Sharing a common passion, I also invested in the company and today I'm the managing director – even busier than I was before, positioning VA to deliver innovative airline programmes.
How is the training industry evolving?
Actually, the core principles of a training industry "worth its salt" have largely remained unchanged – balancing the equally important needs of trainees, airlines and their sponsors (usually mum and dad). Competency-based, ab initio integrated, MPL and structured modular programmes with quality independent schools have generally delivered career-centric outcomes as advertised. A few companies have grown exponentially and are overpowering others, but the standards of service airlines and cadets are receiving from those large entities is declining. While a focus on career support is still very important for customers, they now seek much greater control over their funds, timing and flexibility of approach, but still seek a strong service ethos. Modularised training with much greater use of online solutions is increasingly becoming the preferred pathway, and is likely to be, at least for the foreseeable future.
What are the industry's challenges?
As I write, coronavirus has carved a swath of devastation through our industry. It's easy for us veterans to say: "We've been here before," but this is truly unique and is going to take determination, focus and grit for many to keep going. We have trainees mid-way through courses and it's important that we care for them so that they don't become a "lost generation". After 9/11, when flightdeck doors were locked, I knew we would have to do so much more as an industry to inspire a career as airline pilot. Once this pandemic is over, we will need to it all again, and with much more vigour.
What do you enjoy most about your job?
For me, there's always been the one common denominator, an unrelenting commitment to the customers who have paid and still pay my wages. I never cease to be impressed by the passion, energy, dedication and enterprising verve and aplomb of the many aspiring airline pilots and their sponsors that I have met over the years. We owe them our absolute focus and dedication in return.
If you would like to feature in Working Week, or you know someone who would, email your pitch to kate.sarsfield@flightglobal.com