With just six fatal accidents recorded during the year's first half, the airline industry appears to have returned to its pre-pandemic high level of safety – despite the effect of apparent deliberate action.
The first six months of 2022 involved more fatal airline accidents (six) and resulting fatalities (186) worldwide than during the same period in each of the two previous years. The difference, however, is not remarkable – and the amount of flying taking place this year so far has increased significantly compared with the corresponding periods in 2020 and 2021, during which operations were severely curtailed by the pandemic.
The figures for the first six months of each year in the last decade suggest that the commercial air transport industry's safety performance remains at a high standard. For the first time in 20 years, however, one of China's major national carriers – China Eastern Airlines – suffered a fatal accident (see listings download at foot of article). Indeed, this was the only fatal jet accident in the six months under study.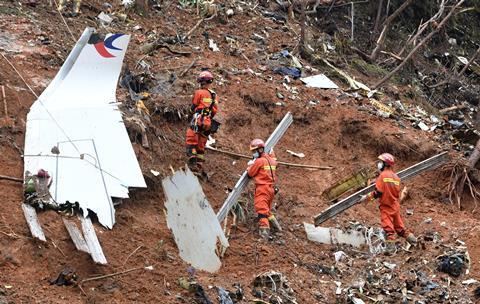 An initial factual report on the China Eastern Boeing 737-800 loss of 21 March released by the Civil Aviation Administration of China is rather sparse. It confirms – but fails to explain – the steep, high-speed descent profile adopted suddenly from an apparently uneventful cruising phase of flight, with no radio communication of any kind from the crew.
The fact that the flight and the unusual descent profile were reminiscent to the shocking Germanwings Airbus A320 crash in France in 2015 has raised speculation that it may have resulted from the same cause. A French inquiry found that the Germanwings co-pilot, who had been receiving treatment for psychosomatic illness, had deliberately crashed the aircraft.
No such firm information on the China Eastern loss has been put forward. The fact remains that China's mainline carrier accident rate has been low for the past two decades, having reduced dramatically since the country's poor performance in the 1980s and earlier. The accident was the first loss of a Chinese mainline jet since an Air China 767 crashed in a controlled-flight-into-terrain disaster in 2002.
Airlines are increasingly faced with having to engage in new and less familiar areas of risk management. Pilot mental health is one, most recently highlighted by the Germanwings loss – but there have been others before it.
SAFETY RISK
Airspace security is another risk that can no longer be ignored since Malaysia Airlines lost its flight MH17 to a Russian-built surface-to-air missile over eastern Ukraine in 2014, and similarly Ukraine International Airlines lost a 737-800 on a scheduled international flight to a missile attack over Iran in 2020.
And now, since Russia's invasion of Ukraine in February, eastern Europe has become a war zone once more. Carriers cannot avoid their responsibility for assessing the risk of flying near conflict zones or within the airspace of unstable regimes.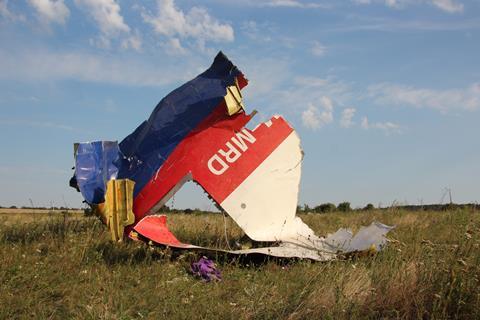 Meanwhile, monitoring the mental as well as physical health of their safety-critical employees is not going to be simple for airlines, although the industry is looking for sensible and sensitive ways of doing it. In the Germanwings case, the co-pilot had been receiving treatment privately, and by German law his doctor was not permitted to speak to his employer without the patient's permission. Every nation has different rules.
Meanwhile, apart from the China Eastern 737 crash, all the other five fatal accidents in the first half of 2022 involved small or medium-sized turboprop aircraft, most of which were operating routes within countries with unsophisticated infrastructure, whether air traffic control (ATC) or airports/airfields. This included a Tara Air-operated De Havilland Canada DHC-6 Twin Otter which crashed into high ground in Nepal on 29 March, killing all 22 people on board.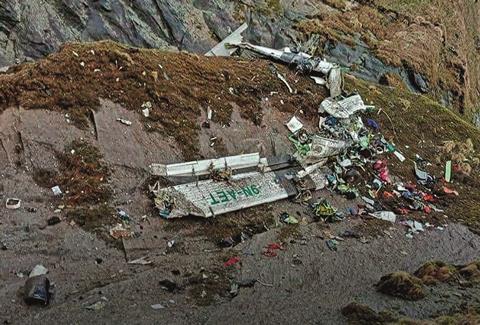 Accident rates worldwide among airlines operating large jet aircraft remain tantalisingly close to the holy grail of zero.
Among the non-fatal accidents and incidents listed in our review, the most worrying single event involved a TAP Air Portugal A320 that carried out a go-around from the approach to Copenhagen's runway 30 on 8 April. During the attempt to climb the crew had to deal with partially deployed thrust reverser doors on the left engine, causing the aircraft to swing left and inhibiting its climb. The crew declared an emergency and followed ATC vectors to land on runway 22L. They did well to land safely.
The industry as a whole still appears to be alert to potential post-pandemic risks, like the lack of flying recency for many crews after lay-off. But there could be other effects. The UK Flight Safety Committee (FSC) has noted a drop in voluntary safety incident reporting, even in an environment where a "just reporting culture" had previously been successfully established.
JOB SECURITY
The FSC believes this decline to be the result of post-Covid nervousness about individual job security in an industry damaged by the pandemic. European colleagues, the FSC says, suggest that even mandatory occurrence reports now lack the degree of detail normally expected in them. FSC chairman Dai Whittingham remarks that this situation, undesirable at any time, is particularly unwelcome when – post-pandemic – a higher than normal proportion of flightcrew and maintenance employees are more likely to be out of practice, thus the risk of unintentional errors of omission increases.
Until job insecurity can be consigned to history by a more confident industry, such incidents are more likely to go unreported.
In recent months, out of the corporate soul-searching at Boeing driven by lessons learned from the 2018 and 2019 fatal 737 Max crashes, real change has taken place at the company. This matters because when a manufacturer as influential as Boeing effectively admits it had lost focus – and has now identified how and why that happened – others will have the opportunity to use the lessons learned to reflect on their own practices.
In May, Boeing held a briefing on its global safety update programme. Alongside the company's self-examination, the US Federal Aviation Administration (FAA) has looked at its relationship with the company and distanced itself somewhat. The FAA has also become more demanding about the demonstration of product and systems design and safety.
As if to emphasise an acceptance at US government level that design and manufacturing quality control and oversight were flawed, the US Department of Transportation has announced that it is setting up an audit of the FAA's oversight of the 737 and 787 programmes, both of which have suffered issues with quality control. Its action has been prompted by a request from the House Committee on Transportation and Infrastructure.
SAFETY OFFICER
Boeing has restructured its corporate safety management system (SMS), a process which has included the creation of a new safety oversight post: chief aerospace safety officer. Mike Delaney, previously vice-president of Boeing Commercial Airplanes digital transformation, has been appointed to that office.
Boeing also has set up an office of "product and services safety" to oversee regulatory compliance and product safety worldwide. The objective is to create greater transparency of process within the company, and to implement a "just culture" reporting system designed to encourage individuals to report anything that warrants attention without fear of retribution. Delaney admits that although most of Boeing's management have accepted that the Max crashes were the result of bad decisions on system design, a few remain in denial, so the new oversight system has to be open, self-analysing and self-correcting.
From the time David Calhoun became Boeing's chief executive officer in January 2020, he has made it clear that the company's assumptions about pilot reactions to aircraft systems faults were going to have to be completely reviewed, because aircraft have become so much more technically complex since existing pilot performance assumptions were originally drawn up. Delaney agrees with Calhoun.
Regarding Boeing's assumptions for pilots flying the Max, the company assumed that they would recognise the symptoms of a runaway horizontal stabiliser within three seconds, and act to correct it. That assumption allowed the company to approve the sensor hardware associated with its ill-fated Maneuvring Characteristics Augmentation System (MCAS).
The MCAS, designed to adjust the pitch of the horizontal stabiliser automatically in particular circumstances, could be triggered by input from only one external sensor (an angle-of-attack vane), instead of using two or more to provide back-up and comparison in the event of component damage or failure.
DANGEROUS DEMANDS
At the time, Boeing argued the system would rarely be triggered anyway, because it only applied in a very limited phase of flight – and maintained that if the sensor was damaged or faulty and thus sent dangerous pitch demands to the horizontal stabiliser, the pilots would react fast and correctly because the initial symptoms of excessive MCAS input were the same as for a runaway stabiliser, and the actions to remedy it were the same.
In the fatal Lion Air and Ethiopian Airlines accidents, both of which flights suffered erroneous angle-of-attack sensor inputs to the MCAS, the pilots did not react as predicted, with disastrous results.
The painstakingly redesigned MCAS software and hardware has been scrutinised by national aviation authorities all over the world and accepted. Although the country's regulator has cleared the changes to the 737 Max, Chinese carriers have yet to return the type to service or resume taking deliveries of new examples.
Hopefully not just Boeing and the FAA, but all aircraft manufacturers and national aviation authorities worldwide, have been reminded that complacency can bring down the best.
Following Boeing's creation of a more thorough corporate SMS, and having been through a humbling public review of its own systemic errors, aircraft design and manufacturing culture should be more robust not just in the USA, but globally.
Data comes from Flight International's research, in association with Ascend by Cirium
Supporting documents
Click link to download and view these files