Leonardo Helicopters has delivered the first upgraded Lynx Mk95A rotorcraft to the Portuguese navy.
Stationed at the service's Montijo base near Lisbon, the enhanced variant gains new uprated LHTEC CTS800-4N engines – replacing the original Rolls-Royce Gem powerplants – a glass cockpit, tactical processor and an electrically powered rescue hoist.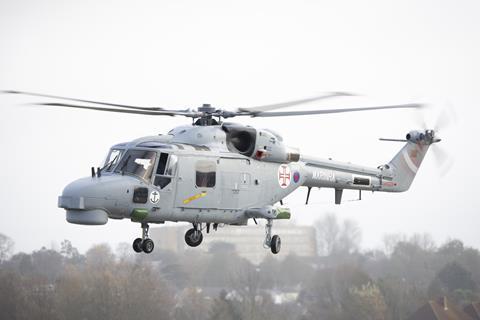 Portugal operates a total of five Lynx helicopters, with the oldest delivered in 1987, Cirium fleets data records.
Leonardo Helicopters says the upgrades will allow Lisbon to continue flying them into the 2030s.
The maiden flight for the Mk95A update was performed in February 2020.