Thales has begun flight testing its new FlytX avionics suite aboard a Helicoptres Guimbal Cabri light helicopter, with the evaluations running until 2022.
Designed for linefit and retrofit applications, FlytX has already been selected by France's DGA defence procurement agency to equip the Airbus Helicopters H160M Guepard for the country's armed forces.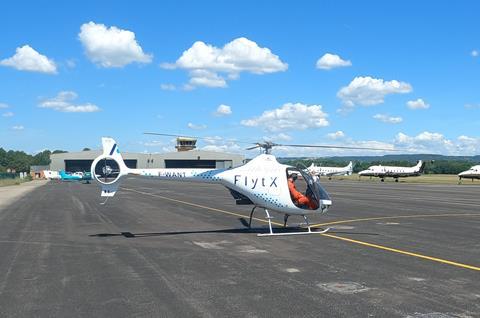 In addition, it will equip the VRT500 light-single being developed by VR Technologies, part of Russian Helicopters.
While the final system will be able to operate with one to four screens, flights tests are taking place with a single unit installed.
This, says Thales, will allow it "to make short-loop adjustments to improve the performance and maturity of the system before its integration on these first customer programmes."
Flight tests of the VRT500 are scheduled for early 2022; deliveries of the Guepard are due to begin in 2026.