US cargo carrier Atlas Air and South Korean aviation maintenance firm Sharp Technics K will jointly establish a maintenance, repair and overhaul facility at Incheon International airport, a move that will enable Atlas to further expand in the Asia-Pacific region.
Atlas and Sharp Technics have signed a memorandum of understanding calling for the facility to open in 2025.
The site will have capacity to "accommodate multiple widebody aircraft" simultaneously, and will "contribute to the growth of airfreight and e-commerce on a global scale," says Sharp Technics president Soon-Suk Paik.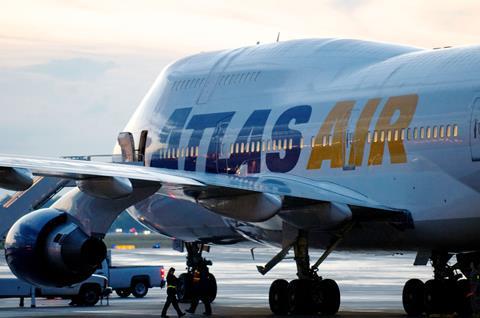 Atlas parent Atlas Air Worldwide Holdings' chief executive John Dietrich says the MRO site will support "Atlas Air's growing widebody maintenance needs in the Asia-Pacific region."
Atlas has not said how much money it will invest in the project and did not respond immediately to a request for more information.
Sharp Technics K is jointly owned by affiliate Sharp Aviation K and South Korean discount airline T'way Air. The MRO shop at Incheon now has two maintenance bays for narrowbody aircraft and one for widebodies, according to Sharp Aviation's website.
Sharp Aviation also operates a cargo terminal at Incheon through a joint venture with Atlas Air. That site can process 280,000t of cargo annually, the company says.