UK airports are calling for further government support to cover operating costs after the suspension of the country's safe travel corridors programme as part of efforts to counter further strains of the coronavirus.
The UK government today announced all travel corridors with the UK will be suspended from 18 January, meaning all arrivals into the UK must take both a pre-departure test and self-isolate immediately for ten days on arrival. Visitors from Covid-19 low-risk countries and territories had previously been able to enter the UK without self isolating.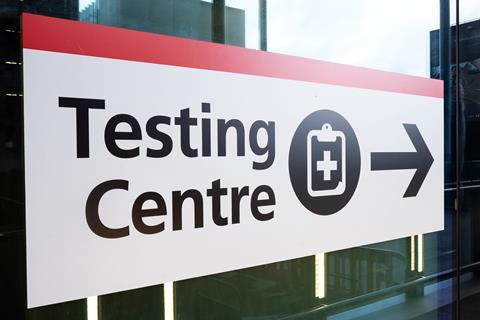 In announcing the further restrictions, UK transport secretary Grant Shapps says: "We are operating in a completely new environment in our fight against Covid-19, with several worrying new strains of the virus emerging across the globe."
The UK's test to release initiative, under which the mandatory self-isolation can be cut to five days if a private negative Covid test is taken, remains in place.
Karen Dee, chief executive of the Airport Operators Association, says that while the move is understandable from a public health perspective, it adds to the current near-complete shutdown of the UK's airports
"The UK and devolved governments now need to set out as a matter of extreme urgency how they will support airports through this deepening crisis," Dee says.
"Airports are doing so while running on empty – there is only so long they can run on fumes before having to close temporarily to preserve their business for the future. Government needs to help cover airports' operational costs by, for example, urgently providing relief from regulatory, policing, air traffic and business rates costs in the current and the coming tax year."
Airlines UK chief executive Tim Alderslade says, "Travel corridors were a lifeline for the industry last summer and the government were right to bring them in when they did. But things change and there's no doubting this is a serious health emergency and ministers need to act to keep borders safe and the public protected."
"We therefore support this latest measure, on the assumption that we will work with Government – when the time is right – to remove these restrictions when it is safe to do so and start to open up our sector again, to support the UK's economic recovery," he adds.