US discount carrier Avelo Airlines plans to open a new operational base at Raleigh-Durham International airport and add six nonstop routes to Florida in February 2023.
The new base in North Carolina will be Avelo's fifth after Hollywood Burbank airport, Tweed-New Haven airport in Connecticut, Orlando International airport and New Castle airport, near Wilmington, Delaware. Avelo anticipates that the base will create about 50 jobs, it said on 10 November.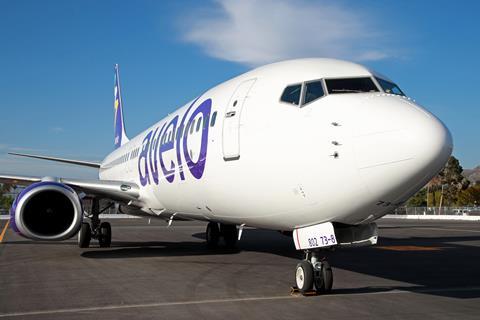 "We appreciate the warm reception Avelo has received from Raleigh, Durham and the surrounding areas," says chief executive Andrew Levy. "We look forward to bolstering our presence in this vibrant community with the opening of Avelo's new base here in February."
Avelo currently operates one route from Raleigh-Durham to Tweed-New Haven. Beginning on 2 February, the airline will connect air travellers in Raleigh-Durham to Fort Lauderdale, Fort Myers, Orlando, Sarasota-Bradenton, Tampa and West Palm Beach.
The ultra-low-cost carrier launched in April 2021 and has expanded its network to 34 destinations across the USA.
Operating a fleet of Boeing 737NGs, the airline recently took delivery of two new aircraft, bringing its fleet to 16, Avelo told FlightGlobal on 10 November. Initially, one 737 will be stationed in Raleigh, with a second to follow in the first quarter of 2023.
"Over the next two years, Avelo plans to base as many as five to seven aircraft [in Raleigh], which will fly hundreds of thousands of customers annually," the airline says.