Avianca plans to roll out a new route connecting Boston to its base in Bogota, Colombia starting by the end of March 2023.
Operating five times weekly using a 180-seat Airbus A320, the Boston-Bogota route would expand the flag-carrier's network to include 11 destinations in the USA starting 27 March, Avianca said 27 December.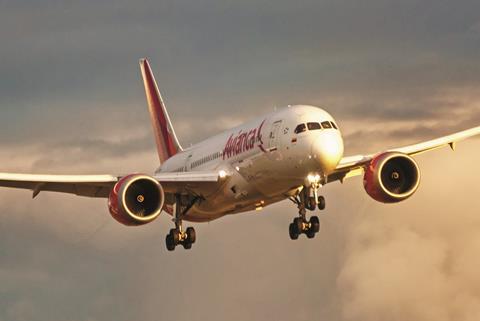 The airline also plans to launch new routes connecting Bogota with Manaus and Belo Horizonte in Brazil, and Tegucigalpa, Honduras.
"Avianca is proud to provide new connectivity options for millions of travelers in Colombia, United States, Brazil, and Honduras with the inauguration of these new bases and the start of operations of these new routes," says chief commercial officer Manuel Ambriz. "In this way we not only maintain but continue to strengthen our network, one of the largest in Latin America, with a renewed, more flexible proposal for everyone."
In 2022, the airline launched 21 new connections, and it has plans for another 20 or more in 2023 amid its recovery from Covid-19-related travel restrictions and Chapter 11 bankruptcy proceedings.
The carrier currently operates 3,800 weekly flights to 129 routes throughout Latin America, North America, Europe, and the Caribbean. About 2.6 million passengers flew with Avianca in 2022.