At least one US airline has rerouted flights after a cyber-attack forced the shutdown of a pipeline system that provides nearly half the fuel consumed in the eastern USA.
The company that operates the Colonial Pipeline, which runs from Texas to New Jersey, suffered a ransomware attack last week, forcing the shutdown, according to the Federal Bureau of Investigation (FBI).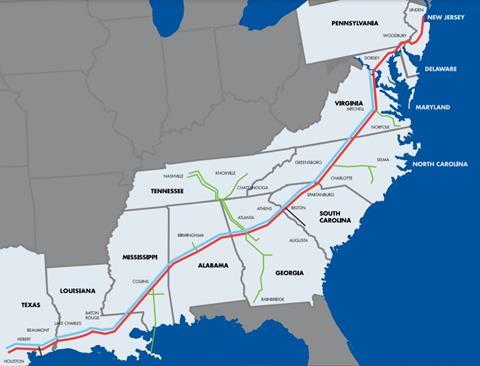 The shutdown, which could last several more details, has caused American Airlines "minimal operational impact", the airline says on 10 May.
However, "two daily long-haul flights out of Charlotte" – one flight to Honolulu, the other to London Heathrow – have been affected, it adds.
But the Heathrow flight will now stop in Boston "to receive additional fuel before re-departing".
The flight to Honolulu, a Boeing 777-200, will now fly to Dallas Fort Worth International airport. There, passengers will connect to another American flight to Honolulu.
"The two impacted flights are expected to return to the original schedule on May 15," adds the airline. "We are closely monitoring the situation and working around the clock to ensure that we have an adequate supply of fuel across our network."
The pipeline passes through several states that are home to massive airline hubs: Georgia, (Delta Air Lines in Atlanta); North Carolina (American in Charlotte), Virginia (United Airlines at Washington Dulles) and New Jersey (United in Newark).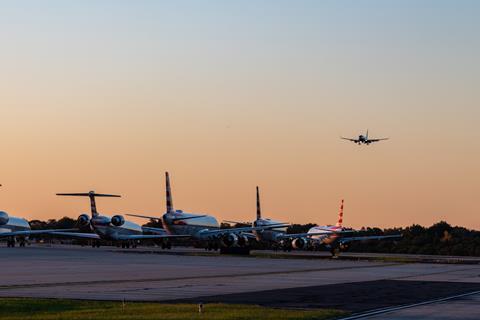 United is "working with airports to understand the impact… Our operations are not impacted at this time", the airline says; Delta did not immediately respond to a request for comment.
The Colonial Pipeline system transports more than 379 million litres (100 million gallons) of fuel daily – or about 45% of fuel used along the eastern US coast, according to the pipeline company and reports.
The FBI was notified of the pipeline shutdown on 7 May, it says. A criminal group called Darkside is responsible, the agency adds.
Fears of a fuel shortage have reportedly caused long lines at petrol stations. The pipeline operator intends to restore service gradually, with its network "substantially" back online by the end of the week, according to reports.