Indonesia-based Lion Air Group is to restore and expand its international network as border restrictions ease, with the group eyeing long-haul flights to Istanbul.
In a statement dated 29 July, the group – comprising Lion Air, Batik Air Indonesia, Batik Air Malaysia, as well as Thai Lion Air – notes the "positive developments" in near- to medium-term air travel recovery amid rising demand.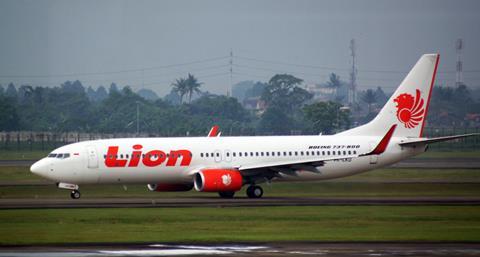 It adds that it took into account several factors in its international expansion plans, including looking at routes with "high growth rates", as well as tapping into business and premium travel segments.
The extensive network list largely comprises direct and connecting flights within Southeast Asia from its major hubs of Jakarta, Surabaya, Bali, as well as Medan.
Another area of focus for the group is in South Asia, where group unit Batik Air Malaysia has rolled out a series of flights to in recent weeks.
Other areas where Lion Air Group intends to expand to include East Asia, and the Middle East. As for Europe, Lion Air Group lists Istanbul as a destination it intends to operate to from Indonesia.
More curiously, the group's statement omits any mention of the Boeing 737 Max aircraft when discussing the fleet to support the network expansion.
It is the second time the airline group has left out the narrowbody, which is operated by Malaysian unit Batik Air Malaysia, in its fleet plans. Group chairman Rusdi Kirana also reaffirmed in mid-July the group's commitment to the 737 Max.
Instead, in its latest statement, the group lists other aircraft types currently operated by its airline units, such as 737-800s and -900ERs, as well as Airbus A320s, A330s and A330neo