London Heathrow Airport handled 19.4 million passengers last year, marking a fall even on pandemic-hit 2020, as travel restrictions continued to hit the UK airport.
Heathrow's passenger count last year is down on the 22.1 million passengers it handled in 2020 – and less than a quarter of the 80.8 million it reported before the crisis in 2019.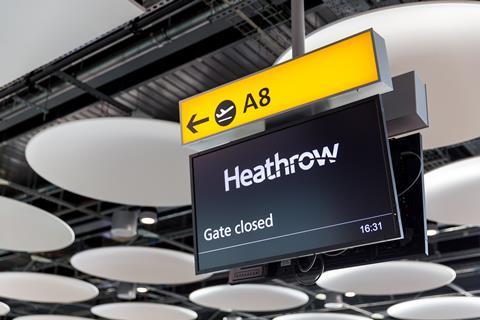 By contrast, rival European hub airport Amsterdam Schiphol was able to boost passenger numbers last year by a fifth to 25.5 million.
Heathrow Airport estimates its full-year figures were further hit by at least 600,000 passengers cancelling travel plans in December "due to Omicron and the uncertainty caused by swiftly imposed government travel restrictions".
Despite the reduced demand, in handling over 3.1 million passengers December did mark the busiest month at Heathrow since the pandemic hit . While that number is only slightly more than the 3.06 million it handled in November, the airport usually reports a higher lift in December because of holiday traffic.
The setback of fresh Omicron-related restrictions came after Heathrow had in November been boosted by the reopening of US borders to vaccinated travellers from Europe.
While the UK earlier this month dropped the extra measures it introduced to counter the Omicron variant, Heathrow – which has previously said it expects passenger numbers to rise to 45 million this year – is calling for the further lifting of travel restrictions.
"We are urging the UK government to remove all testing now for fully vaccinated passengers and to adopt a playbook for any future Variants of Concern that is more predictable, limits additional measures only to passengers from high-risk destinations and allows quarantine at home instead of in a hotel," the airport says.