Boeing's 737 Max is "going to have a role" in meeting airlines' future narrowbody needs, and lessors "can be very helpful" in ensuring the airframer is able to place the aircraft once it is cleared to fly again, Air Lease chief executive John Plueger has predicted.
Speaking during the virtual Airline Economics Growth Frontiers New York conference on 15 October, Plueger stood by Air Lease's decision not to ditch its Max orders. While the lessor "cancelled a few here and there", he says it "didn't panic" because it believed that "the world does need the 737 Max".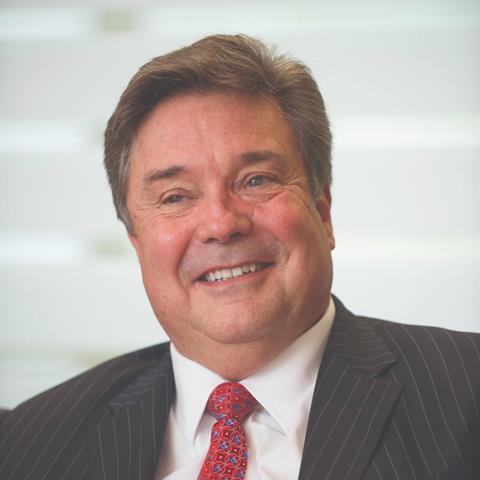 "Airbus simply doesn't have enough manufacturing capacity to meet all the single-aisle needs," asserts Plueger, adding that the Max "is going to have a role" and will be "the most tested aircraft" ever when it takes to the skies again.
The Air Lease chief notes that Boeing is "under a corporate mandate to get rid of these aircraft", and says lessors "can be very helpful with the placement" of the Max. Air Lease will play "a vital role" in helping Boeing find homes for the aircraft, he suggests, and "we're going to get a great deal doing it".
He expects that it will take "a year, a year-and-a-half, maybe two years" for the US airframer to place the Max aircraft in its backlog.
Cirium fleets data shows that Air Lease has 126 Max jets on order and manages 15 in storage: five placed with LOT Polish Airlines, four with Oman Air, two each with Cayman Airways and Sunwing Airlines, and one each with S7 Airlines and Smartwings.
Several other lessors have cancelled large swathes of their Max orders amid the Covid-19 crisis. For instance, Avolon announced in April that it was cancelling its order for 75 Max jets and deferring delivery of a further 16, while GECAS terminated orders for 69, also in April.
Earlier this month, Boeing said it had removed 1,006 Max jets from its backlog. The airframer puts total unfilled 737 orders at 4,160, but an adjustment to accord with the ASC 606 accounting standard reduces the backlog to 3,403.
Of the 4,160 unfilled orders, 4,114 are for Max jets and the rest for 737NGs, primarily of the P-8 military variant, Cirium fleets data shows.