The successful completion (below) of the 777-9's 3h 51min maiden flight on 25 January signalled the start of at least a year of flight-testing for Boeing.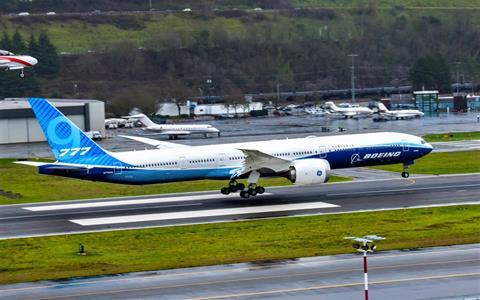 The GE Aviation GE9X-powered twinjet, designated WH001, took off from Everett's Paine Field at 10:09h local (below). After undergoing testing over Washington state, WH001 returned for a landing at Everett at around 14:00h.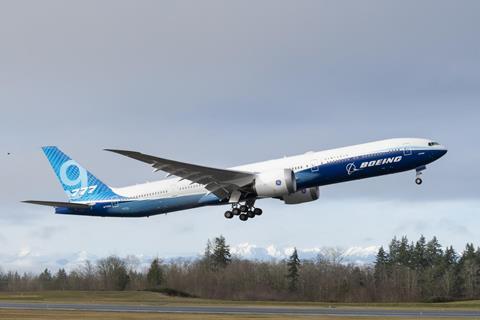 The flightcrew for the test comprised 777/777X chief pilot Capt Van Chaney and Boeing chief pilot Craig Bomben. They undertook an initial test programme to evaluate the aircraft's systems and structures, monitored in real time by the test team in Seattle.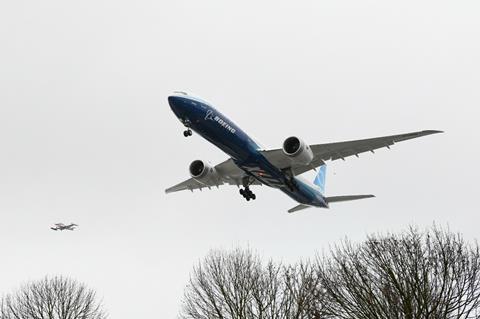 "The 777X flew beautifully, and today's testing was very productive," said Chaney. "Thank you to all the teams who made today possible. I can't wait to go fly your airplane again."
Boeing says that WH001, which is the first of four dedicated 777-9 flight-test aircraft, is now undergoing checks ahead of resuming flight-testing "in the coming days". It adds that it expects 777-9 deliveries to begin in 2021.