Canada's Prime Minister Justin Trudeau says the country may lift its entry restriction for vaccinated travellers from the USA by the middle of next month.
During a call with the country's provincial and territorial premiers on 15 July, Trudeau "indicated that we could expect to start allowing fully vaccinated US citizens and permanent residents into Canada as of mid-August for non-essential travel" according to a readout of that call published by the government and posted to its website.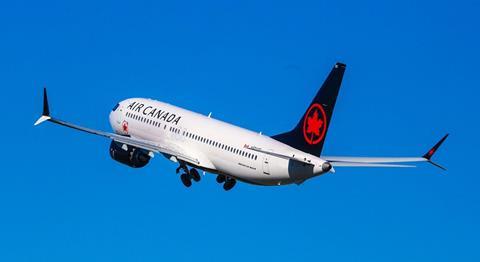 "First Ministers expressed their support of reopening plans, and agreed on the importance of ensuring clarity and predictability as initial steps are taken," the government says. "The Prime Minister indicated that ministers would share more details on these plans early next week."
It is a long-awaited announcement after months of speculation and pressure from both Canadian as well as US-based airlines for whom transborder travel is an important component of their business.
Canada has had some of the toughest and longest-running travel restrictions in place to mitigate the spread of Covid-19. Earlier this month, the government ditched a mandatory 14-day quarantine requirement for returning citizens and permanent residents who have been vaccinated in favour of a more stringent testing programme. For all other travellers, however, the restrictions remained.
And the country has been slow to develop and communicate a plan to re-open the country for visitors. Canada's air transport and travel industries have repeatedly appealed to the government to relax the travel bans as vaccination rates rise and infections decline.
The National Airlines Council of Canada (NACA), which represents the nation's major carriers, says on 16 July that it is "encouraged" by the Prime Minister's statement, and expects "urgent engagement" with the government in the coming days to clarify the federal re-opening strategy.
"We are encouraged by the Prime Minister's statement as our industry has repeatedly called on the federal government to release an overall restart plan and timeframe, and we are looking to the government to publicly confirm details as soon as possible," says NACA chief executive Mike McNaney.
"Though the Prime Minister's comments provide a general timeframe, we are very close to losing the entire summer travel season," he adds.
The border between Canada and the United States has been effectively sealed for non-essential travel since March 2020. That order is set to expire on 21 July but will likely be extended for one more month as the governments coordinate their strategies for re-opening.