US and European safety regulators are having to address a number of potential airworthiness concerns arising from the unusual circumstances created by the coronavirus pandemic, as aircraft are retrieved from storage or treated in the course of operations.
Operators of Boeing 737s that had been in storage were ordered by the US FAA in August to inspect bleed air check valves after the discovery that corrosion could result in a compressor stall and dual-engine power loss without the ability to restart.
The FAA noted that four instances had been received of single-engine shutdowns on 737s resulting from the valves being stuck in the open position.
Storage consequences have also emerged in Europe. The European Union Aviation Safety Agency has warned, in a 14 October bulletin, that nickel-cadmium batteries which are disconnected from aircraft loads during storage can self-discharge, reducing the battery capacity.
When the battery is charged again from the aircraft, says EASA, the battery does not recover 100% of its initial capacity – and the loss of capacity cannot be reversed by the normal charging system, or detected without specific checks at an approved facility.
"As aircraft batteries are the final power source available to aircraft, this reduction in capacity…may not meet the minimum battery endurance certification requirements when the aircraft is operated again," says the authority, adding that this could result in "premature total electrical power loss" in the event of an electrical system failure.
Design approval holders, it says, should review parking and storage instructions to ensure that battery systems can cope with successive reconnection cycles.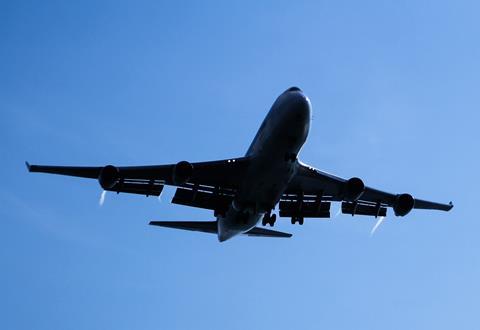 EASA has previously cautioned operators about the risk of contamination and obstruction to pitot-static systems – such as that arising from insect nests – even when covers have been fitted, resulting in an "alarming" trend of unreliable airspeed and altitude indications.
It points out that the risk of such events increases if aircraft storage procedures have not been properly followed.
The US FAA has also drawn attention to the potential for damage from new disinfection procedures introduced to clean aircraft interiors, particularly given the increased frequency of such measures and their application to areas of aircraft not previously covered.
"Although disinfection is not directly related to aircraft airworthiness, too frequent or improper application could result in negative impacts," says the FAA in a 4 November special airworthiness bulletin.
The consequences, it states, could include corrosion or embrittlement, increased flammability or electrical short-circuits.
Disinfection does not count as maintenance but the FAA is advising that aircraft operators should approach the disinfection process in a similar way to maintenance tasks in which improper execution could compromise airworthiness.
The FAA says that various disinfection products are listed by the Environmental Protection Agency as being effective against coronavirus contamination, but points out that the majority might not be suitable for use on aircraft.
It has drawn up a list of cautionary measures, including ensuring compatibility between the disinfectant and the method of application. Fogging or misting can allow disinfectant unintentionally to reach underlying structures, electronic components, or smoke detectors, and pooling liquids can also migrate to unsuitable areas.
"Be especially careful when using liquid disinfectants in the flightdeck, particularly when attempting to achieve a long 'dwell time' of the liquid disinfectant," the FAA adds. "Liquids can intrude into flightdeck switches and seals."
Windows, it says, can also be affected by "crazing" caused by certain alcohol-based substances.
EASA has published guidelines on safely returning aircraft to operation from long-term storage, which advises grouping aircraft of the same type under the same conditions, and to sample them as they return to operation.
It recommends that operators should consider performing supplemental physical inspections and ground tests – engine runs, flight control manoeuvring, and braking – on the first 20% of aircraft from each group, and assess the need to carry out flight checks on the first 10%.