UK leisure carrier Jet2 expects to post a group loss of between £375-385 million ($521-535 million) for for the 12 months ended 31 March 2021, a year in which its activities have been heavily curtailed by pandemic travel restrictions.
The projected loss compares with group profit of £264.2 million for the previous financial year.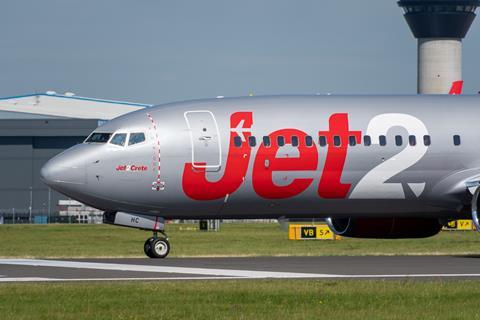 Jet2 has suspended flights and holidays since the third coronavirus lockdown began in the UK at the start of 2021. Earlier this month, frustrated at a lack of clarity in the UK Government's proposed 'traffic light' framework for opening up destinations, Jet2 further extended its flight suspension until 23 June.
"Unsurprisingly given the short-term uncertainty, customers are booking significantly closer to departure for Summer 21," the airline notes in its trading update today.
"However, we continue to be encouraged by the volume of customer bookings for both Winter 21/22 and for Summer 22, for which package holiday bookings are displaying a materially higher mix of the total."
Jet2 describes its liquidity position as strong following various funding actions and measures taken during the pandemic, giving it total of £1.38 billion and a doubling of its 'own cash' at £1.06 billion as of 31 March.