US and Canadian airlines have appealed to the Canadian government to ease travel restrictions between the countries, insisting high vaccination rates on both sides of the border make safe travel possible.
In a 4 June letter to senior Canadian ministers, National Airlines Council of Canada (NACC) and US industry organisation Airlines for America (A4A) say the longest peaceful border in the world, which has been closed to non-essential travel since March 2020, should finally be reopened.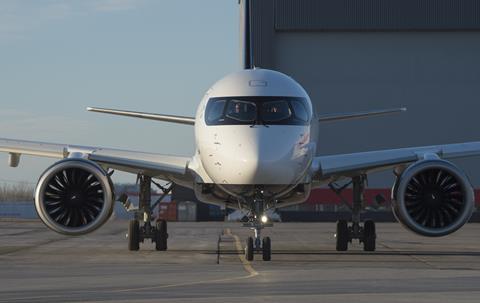 "As vaccination rates increase exponentially in both countries, and provincial governments release their restart plans, now is the time for the federal government to engage immediately with airlines to deliver a clear roadmap and timeline to reopen the air border," A4A chief executive Nicholas Calio and NACC chief executive Mike McNaney write. "We believe this work should be completed and announced before June 21, when the existing Canadian border measures are set to potentially be renewed."
The organisations represent 15 of the largest passenger and cargo air carriers in North America.
Canada has had some of the tightest and longest-running coronavirus mitigation measures in place since the beginning of the global health crisis. Provincial rules have added another layer of complexity to Canadian domestic air travel. The restrictions have hampered recovery of Canada's air transport industry.
Last week, a government health panel recommended the country jettison a quarantine policy targeting passengers arriving from abroad. The report, prepared by experts in epidemiology, virology and advanced data analytics, says the mandatory 14-day isolation period – the first three days of which must be spent in a government-authorised facility at travellers' expense – is ineffective, costly and flawed.
It recommends better screening of inbound passengers, easing restrictions for fully vaccinated travellers and, for non-vaccinated travellers, seven-day quarantines coupled with virus testing. Rules should differ depending on whether travellers arrive from high-risk countries, it adds.
"Safely reopening transborder air travel between Canada and the US is essential for both nations' economic recovery from the pandemic," Calio and McNaney write. "Canada and the US have one of the largest and most comprehensive investment relationships in the world. Air travel is a critical enabler of trade between our countries."