Mid-life aircraft leasing specialist Aero Capital Solutions is ordering another six Boeing 737-800 freighter conversions, which will be undertaken in China.
The agreement to expand the cargo fleet will take the lessor's overall freighter commitments and conversions to 40 aircraft.
Texas-based Aero Capital says the modifications will be carried out at the facilities of HAECO Xiamen and STAECO in 2024.
They will be converted through the supplemental type certificate of Aeronautical Engineers.
"We are confident in the upward trajectory of the air cargo market," insists Aero Capital chief Jason Barany.
"We will continue to invest to meet the increasing needs of global cargo operators and express carriers."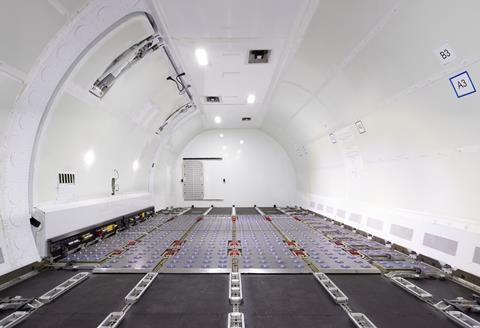 Aeronautical Engineers' conversion to the 737-800SF provides an aircraft with main-deck payload capacity of 23.9t and positions to accommodate 11 containers plus a pallet.
It also features a reinforced floor aft of the wing, cargo-loading system, 9g barrier, and a large cargo door – plus five supernumerary seats, lavatory and galley.