Airbus has named Thomas Toepfer as its new chief financial officer, who is set to succeed Dominik Asam from the beginning of September.
Asam is set to leave the airframer on 3 March.
The company says its defence and space division's executive vice-president for finance, Xavier Tardy, will serve as his replacement in the interim.
Toepfer is the chief financial officer of German polymer specialist Covestro, which has its headquarters in Leverkusen.
Covestro says Toepfer has requested to "prematurely end" his contract which had been due to run until the end of March 2026.
It confirms he will leave the company on 31 August this year.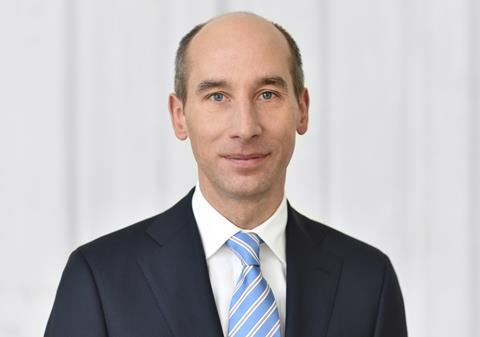 Covestro says Toepfer has been a member of the company's management board since April 2018, and credits him with having made a "significant contribution" to the firm's successful development.
Airbus chief executive Guillaume Faury says Toepfer is "highly regarded" and will support the airframer as it pursues production ramp-up in a "complex operating environment".
Toepfer was formerly chief financial officer of materials-handling company KION Group and serves on the supervisory board of agricultural machinery company CLAAS.