Airbus is preparing a succession plan for chief financial officer Dominik Asam, who is to step down from his position next year.
He is to take up the post of chief financial officer at German software firm SAP.
Asam joined Airbus during a management transition following Guillaume Faury's accession to chief executive of the airframer.
He was recruited from Munich-based semiconductor company Infineon Technologies in late 2018, subsequently taking over the top finance role from Harald Wilhelm in April 2019.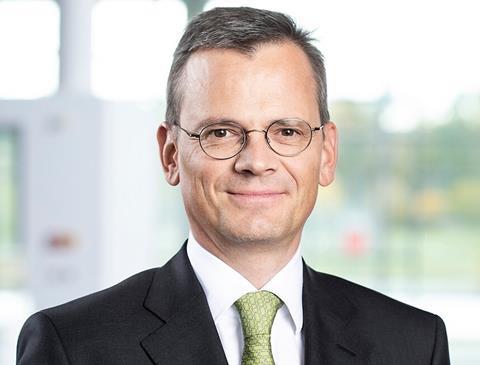 Prior to that he had senior roles at industrial manufacturing company Siemens, the former parent of Infineon.
He has steered Airbus through the pandemic, supporting the airframer's efforts to address the air transport crisis and eventually embark on its recovery.
"Airbus is now in a better competitive position and I have great faith in my colleagues' ability to continue writing this unique success story," says Asam.
The airframer generated consolidated revenues of €24.8 billion in the first half of this year, and adjusted EBIT of €2.64 billion – including €2.27 billion from commercial aircraft activity.
Airbus says Asam will leave the company at the beginning of March 2023, and it is starting to put a succession plan in place.
Faury describes him as an "outstanding" chief financial officer who served as a "great wingman" during the pandemic crisis.
Walldorf-based SAP had stated earlier this year that its chief financial officer, Luka Mucic, would be departing the company at the end of March 2023, after 26 years of service. Mucic is only the third person to hold the post in the company's 50-year history, says SAP.