Airbus is suspending most of its production in Spain for more than a week, as it continues its efforts to address the coronavirus situation.
Spain has been particularly hard-hit among European countries.
Airbus says it is to suspend the "majority of production" until 9 April, in the aftermath of new measures imposed by the Spanish government from 30 March.
The measures restrict all non-essential activity across the country.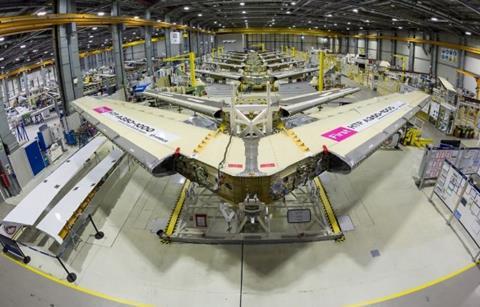 Airbus says it will maintain some "essential" activities within its commercial aircraft, helicopters and defence sectors because these are necessary for security, IT and engineering support.
But all other operations in these sectors will be halted.
"Airbus will closely work with its social partners to apply the social measures applicable under the latest restrictions," says the airframer.
"Employees in Spain whose jobs are not linked to production and assembly activities and can work from home will continue to support Airbus business continuity in these difficult times."