Airbus is to create two integrated aerostructures assembly companies in France and Germany as part of a transformation of its industrial activities.
Instead of having the organisations act as suppliers to the airframer they will be wholly-owned by Airbus and become an integrated part of the company's operations.
It will bring together the Stelia Aerospace activities and the operations it manages at Saint-Nazaire and Nantes.
Airbus says it will also combine Premium Aerotec operations at Nordenham, Bremen and Augsburg in Germany.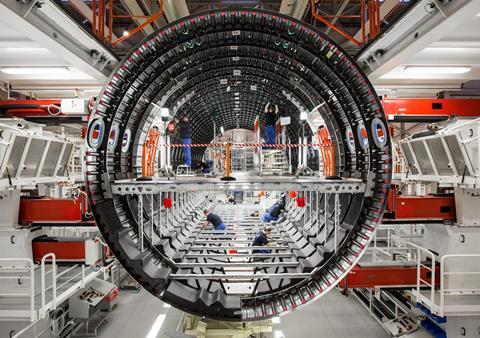 The airframer says the decision will simplify "both governance and interfaces", adding that the status of the new French and German operations will enable them to be "leaner and more agile".
As part of the transformation, Airbus is to establish a German-based operation in detail parts which will emerge from Premium Aerotec.
"This new entity, with its scale and advanced technologies, would be empowered to capitalise on the significant long-term growth prospects with Airbus as well as external customers, on both civil and military platforms," the airframer adds.
It has discussed the plans with social partners during a works council meeting, stating that it considers aerostructures assembly to be a core activity and wants to build a "stronger assembly value chain" across its industrial system.
Airbus is looking to "optimise" its aerostructures operations in the Cadiz region of Spain to "ensure its viability, resilience and competitiveness", and says it is continuing to work with local social partners to develop plans.
Chief executive Guillaume Faury had indicated, during a full-year results briefing in February, that the company had dropped any plans to divest the aerostructures operations, and instead was looking to bring them closer in order to reduce complexity.