Airbus workers at the airframer's UK wing plant in Broughton and its aerospace centre at Filton are poised for potential industrial action over a pay dispute.
The Unite union says workers at the facilities have started balloting for industrial action over the dispute which affects 3,000 members.
Its national officer for aerospace, Rhys McCarthy, says the measure – which could lead to strikes in March – is a "last resort" after negotiations stalled.
"Unite remains committed to resolving this dispute through negotiations and is fully prepared to hold further talks with Airbus to secure an agreement which is acceptable to both sides," he adds.
The union says Airbus implemented a pay freeze in 2020, a year in which the onset of the pandemic forced production cuts and a slashing of the airframer's workforce.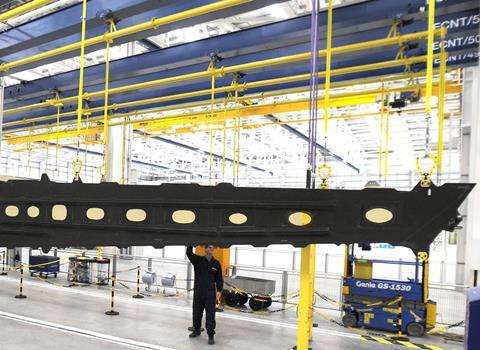 Unite describes a pay offer for last year as "unacceptably low", and claims Airbus is not offering a higher figure.
General secretary Sharon Graham says the union is "dedicated to prioritising the jobs, pay and conditions of its members".
"It will be giving its full support to our members at Airbus until this dispute is resolved," she adds. The ballot runs until 15 February.
Unite says it "remains hopeful" of a negotiated settlement with the airframer.
Airbus has recently embarked on a recruitment drive with a view to hiring another 6,000 staff at various facilities worldwide.