Airbus is yet to clarify the future of its Spanish plant at Puerto Real in the Cadiz region, following the decision on re-organisation of its aerostructures business in France and Germany.
The Puerto Real facility depends heavily on twin-aisle production, manufacturing horizontal stabiliser boxes for the Airbus A350 and A330 programmes.
It also carried out final assembly and functional testing of the A380 stabiliser. But the A380 programme is closing, with the final aircraft having already been assembled.
Speaking during a first-quarter briefing on 29 April, Airbus chief executive Guillaume Faury said the A380 closure and the pandemic had "heavily impacted" workload at the southern Spanish operation.
"The situation is specific to that part of the production system," he says.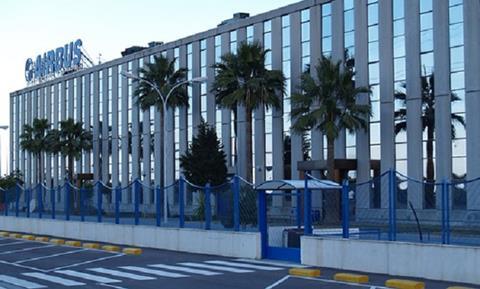 Faury adds that he is "hopeful and optimistic" that discussions will lead to a solution, but adds that the company is "not yet there".
He says there is "no defined calendar" for a decision but stresses that Airbus is "accelerating" the process in order to "give visibility" to employees and partners.
Faury points out that the aerostructures re-organisation has focused on France and Germany because industrial activities in Spain and the UK are "already to some extent" aligned with the airframer's envisoned set-up.
But Airbus's future workshare considerations for Spain, he says, rely on competitiveness.
Faury insists the decision to appoint Alberto Gutierrez, the head of its Spanish operations, as the company's new chief operating officer is purely merit-based and "nothing to do" with ensuring Spanish representation among its most senior members.
Gutierrez not only leads Airbus Spain but is the head of military aircraft within the company's defence division, and was previously chief operating officer for Airbus Military.
Airbus's commercial aircraft operations in Spain focus on aft section manufacture, such as the rear fuselage and tail-cone, at facilities which include sites at Getafe and Illescas.