CAE is to invest C$1 billion ($800 million) over the next five years on research and development in areas such as artificial intelligence, urban air mobility, and sustainable aviation.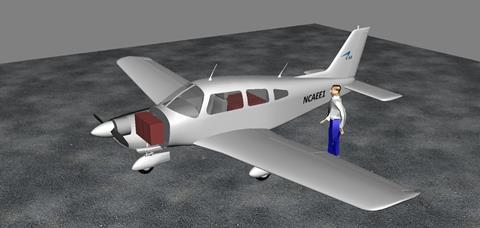 The Canadian and Quebec governments – CAE is based in Montreal – are contributing a combined C$340 million to the initiative, which the simulator manufacturer and training provider calls Project Resilience.
CAE describes it as "a transformation project to develop the technologies of tomorrow, including digitally immersive solutions using data ecosystems and artificial intelligence in civil aviation, defence and security, and healthcare".
It will also allow CAE to "expand into exciting new markets such as advanced air mobility, green light aircraft technologies, and next-generation healthcare equipment".
Chief executive Marc Parent says urban air mobility could usher "a new era of aviation", with CAE positioning to be "one of the leaders in defining this emerging industry" by training a new generation of pilots and maintenance technicians. CAE expects that almost 60,000 pilots will be needed to fly electric vertical take-off and landing vehicles, or eVTOLs.
Earlier this month, CAE said it is partnering with eVTOL developer Volocopter to set up a pilot training programme for the German start-up's two-seat VoloCity vehicle, which is due to enter service in 2024.
CAE will also retrofit its fleet of light trainer aircraft to reduce its carbon footprint.
The company expects Project Resilience to create 700 new jobs in Canada, including among small and medium-sized enterprises.