Chinese electric vertical take-off and landing specialist AutoFlight is preparing to embark on a European certification bid for its Prosperity I air taxi aircraft.
It has established a European operation at Augsburg airport and is pursuing approval from the European Union Aviation Safety Agency for the three-passenger eVTOL aircraft by 2025.
The Prosperity I design – the company's first crewed aircraft – will have a range of 135nm (250km).
AutoFlight aims to identify other locations in Europe at which test and demonstration flights will be carried out.
Former Airbus Helicopters government business manager Mark Henning has newly taken up the post of managing director at AutoFlight Europe.
"We are bringing aircraft construction back to Augsburg, creating a high-tech location and jobs as we build drones and create a completely new market segment for air taxis," he says.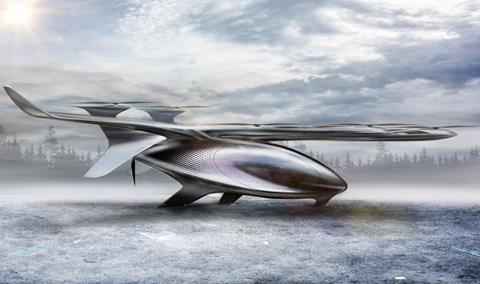 Henning, an aeronautical engineer, adds that the appeal of Prosperity I is the "underlying simple concept", stating: "Simplicity translates into safety and efficiency."
Shanghai-based AutoFlight says its "lift and cruise" design brings together range and safety, with low technical complexity – which results in affordability.
It states that its main ambition is to provide safe and reliable urban air mobility and aerial logistics systems, using such technology as artificial intelligence, autonomous driving and 5G communications.
AutoFlight, which has a Chinese composite materials plant, was founded by Tian Yu and secured financial backing from German technology holding firm Team Global.
It has previously worked on the development of unmanned aerial vehicles for the logistics sector, and says it is "ready to build" the Prosperity I – stressing that it will be "as safe as a commercial airliner" – and will "show the progress made in its transition tests in a few weeks".