UK electric aircraft start-up Faradair has recruited former Boeing commercial aircraft vice-president of marketing Randy Tinseth to head its advisory board.
It has also signed up former EasyJet executive Tony Anderson to the panel.
Faradair says it has made the appointments to "help steer the company through its next phase of growth" as it develops a bio electric hybrid aircraft concept.
"Between them, they bring a wealth of experience from leading companies in the commercial aircraft sector," it states, adding that Tinseth and Anderson will provide "valuable insight" into its business model.
Tinseth says the proposed aircraft will bring a "unique combination" of size, range, environmental performance and efficiency to the market.
"I believe the [aircraft] can truly transform regional air mobility in the next decade," he adds.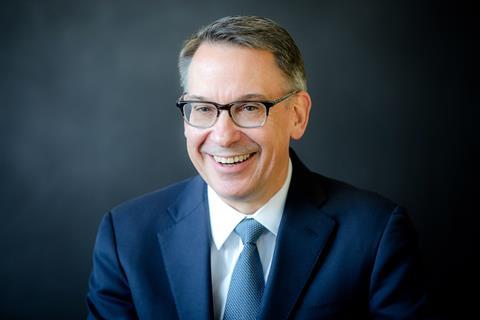 Designated the M1H, the concept aircraft has a triple-wing configuration, will be powered by a hybrid-electric propulsion system, and will accommodate 18 passengers.
Faradair says the aircraft will also be able to convert to a cargo configuration in 15min with capacity for three LD3 containers and a 5t payload.
It claims the aircraft will be "whisper-quiet" with a "carbon-neutral footprint".

Faradair says it is preparing to make further disclosures relating to its executive and engineering teams.
"Among the range of start-ups and established players seeking to develop new aircraft propositions, Faradair and [its bio electric hybrid aircraft] stand out from the crowd as a particularly exciting and compelling concept," says Anderson.
Faradair aims to fly a prototype of the aircraft – which will use a 1MW turbogenerator from Honeywell, supplying an electric propulsion system – in 2024, and ambitiously aims to build 300 by 2030.