Three-day virtual event being hosted by organisers of biennial show, with FlightGlobal as strategic media partner
The Covid-19 crisis has meant no major air shows have taken place since early 2020. However, a content-packed Farnborough International Air Show Connect is aimed at filling the gap.
The virtual three-day event, which begins on 13 July, includes sessions on the future of air travel to promoting diversity, and from space security and future propulsion technology to a tour of the UK's new aircraft carrier HMS Queen Elizabeth.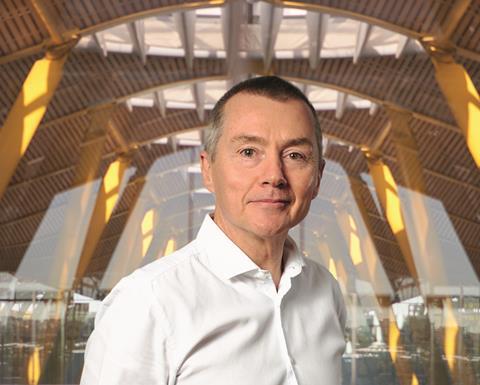 More than 50 industry experts are lined up to take part in FIA Connect – FlightGlobal is strategic media partner. Among them are International Air Transport Association director general Willie Walsh, Andrew Turner, deputy commander capability with the UK Royal Air Force, and Rick Ambrose, executive vice president of Lockheed Martin.
The chief technology officers of Airbus, Boeing, Raytheon Technologies, Rolls-Royce, and Safran are taking part in a discussion on "Reaching net zero" – how aerospace can attain its sustainability goals.
Their counterparts at BAE Systems and GKN will also join sessions on digitisation and emerging propulsion technologies, respectively. The latter also features R-R's head of electrical and Michael Winter, senior fellow, advanced technology at Pratt & Whitney.
Other speakers include Nino Judge, founder of new airline Flypop, which aims to connect the UK with secondary cities in India, who joins Walsh and speakers from Airbus and Boeing in a session on rebuilding air travel.
Kwasi Kwarteng, UK secretary of state for business, energy and industrial strategy will outline the government's vision for the aerospace industry as it begins its path to recovery from the pandemic.
FlightGlobal will be covering the event. We will also be producing an exclusive FIA Connect newsletter, which will have the top stories and commentary from each day's sessions.
To view the full programme for FIA Connect register at https://webapp.spotme.com/welcome/farnboroughinternationalairshowconnect