Irish maintenance specialist Atlantic Aviation Group has further expanded by acquiring the Shannon division of German servicing giant Lufthansa Technik.
Terms of the takeover have not been disclosed.
But the agreement will increase AAG's workforce to 740 personnel, says the company, with the absorption of "a majority" of Lufthansa Technik Shannon employees – around 300 in total.
AAG says the acquisition enables it to "avail of the opportunities" created by the post-crisis air transport recovery. It will be able to offer maintenance to aircraft types including the Boeing 787 and Airbus A320.
The company had already acquired the former Flybe aviation maintenance operation at the UK's military Brize Norton airfield, which services Airbus A400M transports. The operation has since been renamed AAG Defence Services.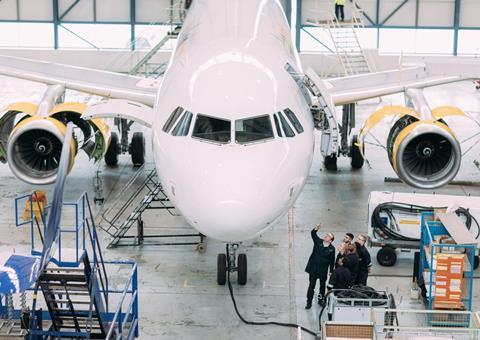 AAG and Lufthansa Technik will concentrate on transition planning for the rest of the year, intending a "smooth integration" of the Shannon division in early 2022.
"[This will] put the business firmly on track to become one of the largest independent MROs in Europe," says AAG.
Chief executive Shane O'Neill says AAG's customers have been "incredibly supportive" of its growth ambitions.
"We see the expertise and experience of the [Lufthansa Technik] team as being a hugely positive addition to our own," he adds.