Korea Aerospace Industries (KAI) has secured a new aerostructures contract from Israel Aerospace Industries (IAI) for the Gulfstream G280 business jet, and has commenced work on a support contract for the Iraqi air force's T-150IQ fleet.
KAI officials signed the G280 agreement during a visit to IAI in Israel. The Korean firm produces 16 composite structures that the Israeli firm uses in the business jet's wings.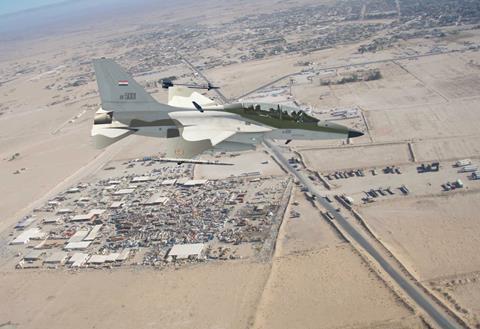 In addition, the two companies discussed cooperation in areas such as unmanned air vehicles (UAVs) and loitering munitions.
The KAI team also held discussions with Elbit Systems about long-endurance UAVs.
Separately, KAI has also started work under the Iraqi T-50IQ support contract originally announced in November 2021. The deal has a value of $360 million and runs to February 2025.
It covers maintenance, logistical support, and a munitions management programme for Iraq's fleet of 2416 T-50IQs.
The company adds that it has hired retired South Korean non-commissioned officers and other veterans to fill support roles such as maintenance education, flight training, and follow-up support.