US-based Mammoth Freighters has reached a Boeing 777 freighter-conversion agreement with Texas's Aspire MRO.
The agreement follows Aspire's formal launch of passenger-to-freighter conversion services at its Fort Worth facility in the city's Alliance airport.
Aspire will use six bays at the airport's former American Airlines maintenance centre for 777 conversion.
Mammoth Freighters says its multi-year contract with Aspire focuses on both its 777-200LR and 777-300ER conversion programmes.
Senior vice-president of operations David Steinmetz says Mammoth is creating a centralised US base of operations.
"Aspire is a natural fit for us," he adds.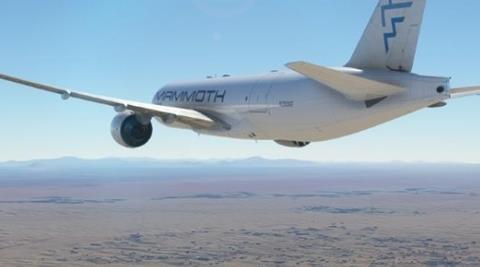 He says Aspire will provide labour and maintenance requirements for the conversions to 777-200LRMF and -300ERMF freighters, adding that the company has an "impressive facility" as well as an experienced leadership team and skilled workforce.
Mammoth states that it has secured additional facilities at Alliance airport for main cargo-door assembly, logistics, warehousing and kitting.
Aspire says the 78,000m² facility will position the company as a "world-class" heavy maintenance and conversion provider for domestic and international operators.
It says that, even with the Mammoth agreement, it has "ample" additional capacity to meet demand for passenger-to-freighter modification.
"I fully expect Aspire to become the pre-eminent MRO providing conversion and maintenance services to widebody aircraft in North America," says chief executive Phil Bathurst.
Both companies are backed by financial firm Fortress Investment Group.