US-based firm Parker-Hannifin has completed its £6.3 billion ($7.2 billion) acquisition of the UK aerospace company Meggitt.
The transaction, says Parker-Hannifin, will provide complementary technologies and increase the aftermarket mix of its aerospace business.
Closing of the acquisition follows a review of competition – and security – concerns, and the acceptance of commitments from the parties.
These include retaining key operational capabilities – as well as the Coventry headquarters and advanced materials centre – in the UK, and maintaining sustainability targets.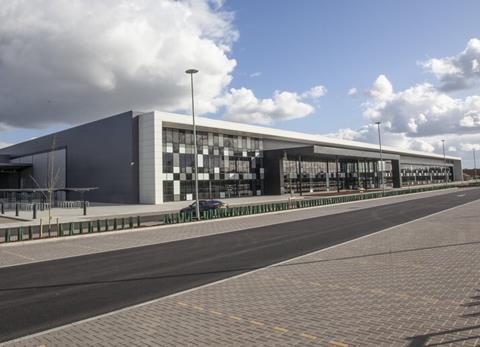 Parker agreed to increase research and development expenditure in the UK, and provide assurances on supplying the UK defence ministry and implement UK-approved plans relating to arms regulation control exemptions.
The competition requirements included divesting Parker's aircraft wheels and brakes division, which was subsequently sold to aerospace firm Kaman.
"We are committed to being a responsible steward of the company and we plan to continue to innovate and invest in key markets that are of importance to Meggitt," says Parker's aerospace group president, Roger Sherrard.
He says Parker has "great respect" for Meggitt, and says the tie-up will provide customers with a "broad array of solutions" in the aircraft and engine components and systems sector.
Parker adds that Meggitt's revenues in the year to 30 June reached over £1.6 billion, and that the transaction will drive stronger cash-flow and provide "significant value creation" for shareholders. It will also provide avenues for emerging trends including low-carbon and electrification technologies.